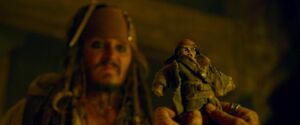 Voodoo Dolls were dolls made by various practitioners of Voodoo. They were known as items of immense magical power. Made to represent the spirit of a person, you could enslave unwilling victims or perform actions upon the doll that can be felt by the person.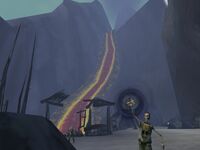 The voodoo doll is used to represent the spirit of a specific person. You can address the doll as if you are talking to that person, requesting a change in attitude, influencing the person to act in accordance with your wishes, your desires. Blackbeard made a voodoo doll resembling Jack Sparrow so he would lead them to the Fountain of Youth.[1]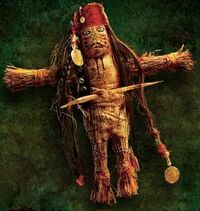 Behind the scenes
Edit
Appearances
Edit
External Links
Edit
Notes and references
Edit
Ad blocker interference detected!
Wikia is a free-to-use site that makes money from advertising. We have a modified experience for viewers using ad blockers

Wikia is not accessible if you've made further modifications. Remove the custom ad blocker rule(s) and the page will load as expected.