Ad blocker interference detected!
Wikia is a free-to-use site that makes money from advertising. We have a modified experience for viewers using ad blockers

Wikia is not accessible if you've made further modifications. Remove the custom ad blocker rule(s) and the page will load as expected.
I've always been a HUGE PoTC fan but i recently stumbled upon this wiki. I must say it's the greatest thing EVAR!
I'm gonna help everyone so this wiki becomes the greatest one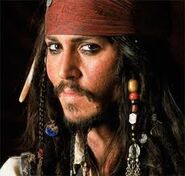 that as ever existed!
I'll probably be writting this blog posts once a day so be sure to check in and have a HUGE Pirates of the Caribbean nerdgasm.  :D
Tiagoftw