I am sorry for this, but I can't keep going through this. This is my last blog post, but it's only for now. I will still answer blog posts, but if someone writes back to me I won't answer back.
But since this is a post, I will make it somewhat special. So I ask you: Who Do You Think Is A Better Couple? Now, this isn't the regular PotC couple, this is mixed movies couple. K, here are the couples:
Jack/Esmeralda

William/Angelica
Davy/Ursla
Blackbeard/Adela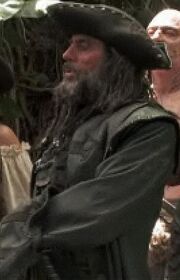 These couples are made in hope of one winning my contest for best couple: mixed movies edition.
The couples I picked I hope are most like each other. This blog doesn't have a Mine on it, only because it is my last.
THIS IS THE ONLY ONE I WILL WRITE BACK TO, SO BE CAREFUL.