I know I've probably asked this Q before, but what do you guys and gals think happened with Jack And Angelica?
Do you think Jack And Angelica were due to be married and Jack had cold feet?
Do you think Jack and Angelica were in a bad relationship and he left?
What do you think happened?
Jack'sGirlfriend1 22:25, June 9, 2012 (UTC)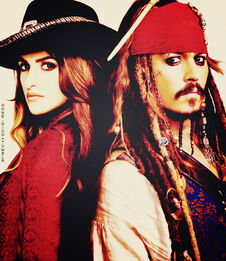 Ad blocker interference detected!
Wikia is a free-to-use site that makes money from advertising. We have a modified experience for viewers using ad blockers

Wikia is not accessible if you've made further modifications. Remove the custom ad blocker rule(s) and the page will load as expected.