Do you guys and gals and people of unknown races think that Arabella married Billy or that they got in a arguement and brokeup?
And if you think that she married him, do you she a little bit of her in William jr.?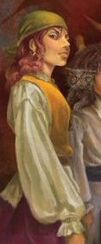 This is just a Q though, so just give me what you think!
PS: Have any of you noticed that Elisabeth Turner is wearing the same thing as Arabella Smith in At World's End?
I have!
!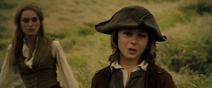 Ad blocker interference detected!
Wikia is a free-to-use site that makes money from advertising. We have a modified experience for viewers using ad blockers

Wikia is not accessible if you've made further modifications. Remove the custom ad blocker rule(s) and the page will load as expected.