Comments

4
Happy Birthday Keith Richards - 2012
"It's not just about living forever, Jackie. The trick is living with yourself forever."
- Captain Teague
Ahoy my fellow Pirates Wikians!
Well, I guess I committed a self-fulfilling prophecy...I wanted to do this on the dot but I forgot! I certainly deserve to do this for 5 hours. But then, I think we all pretty much forgotten this birthday of one important person.
Anyway, as from The Rolling Stones' Facebook post...I like to wish a Happy Birthday to Keith Richards, who we all know as Captain Teague, Keeper of the Code and the father of Captain Jack Sparrow!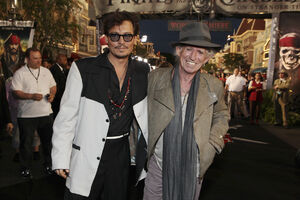 I'm sure we all hope Mr. Richards had a great day and here's hoping that he'll still be up for another venture into the world of Pirates of the Caribbean for the potential fifth film! :)