Jerry Bruckheimer's latest tweet:
Happy Birthday Johnny Depp!
Thank the lord of these statuses and stuff...I think we all nearly forgotten the birthday of our beloved captain.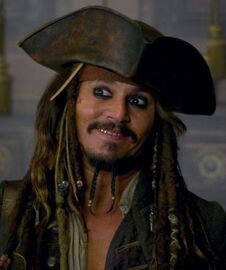 Happy Birthday Captain Jack! May your day be a great one!
P.S. ...PLEASE SAY YOU'LL BE IN PIRATES 5! (sorry, couldn't resist in writing that lol)
Ad blocker interference detected!
Wikia is a free-to-use site that makes money from advertising. We have a modified experience for viewers using ad blockers

Wikia is not accessible if you've made further modifications. Remove the custom ad blocker rule(s) and the page will load as expected.