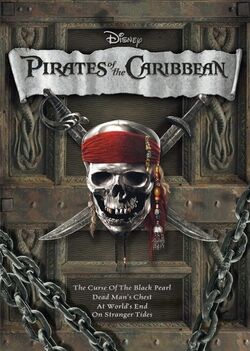 Exciting news, Pirates of the Caribbean fans! Although Pirates of the Caribbean: Dead Men Tell No Tales was delayed, more info has come out about the movie, and this time fans are getting plot details!
According to Hypable, the script is still getting reworked, but highlights of the plot are as follows:
"there's going to be a new female lead, a sparring partner for Jack Sparrow. She's nothing like him, mind you – despite being suspected of witchcraft, she's actually a woman of science. Expect some sexual chemistry, but also expect it to be a touch one sided…"
"As for witches, they're central to whole conceit. There are some other, actual witches involved. If Tia Dalma, from the second and third films, makes another appearance, it's a minor one but it'll be very easy to leave her out. These new witches have somewhat less of a hoodoo flavouring."
"the film starts with a rather awkward wedding and climaxes with a riff on the myth of the Bermuda Triangle."
"just in case you miss the other half of the equation, the dripping wet Orlando Bloom or Keira Knightley roles, they'll this time go to a couple of pretty young Brits from farming families. They're pure subplot fodder, however, and if anything gets the chop it will be these two."
It sounds like Pirates 5 is going to be pretty interesting! We're hoping they'll keep the part with the awkward wedding in there at least, and we would love to see more of Tia Dalma even if it's a small role!
What do you think of these possible plot details? Sound off in the comments below!
Source: Hypable
---
---
Ad blocker interference detected!
Wikia is a free-to-use site that makes money from advertising. We have a modified experience for viewers using ad blockers

Wikia is not accessible if you've made further modifications. Remove the custom ad blocker rule(s) and the page will load as expected.