Mr. Gibbs ! Thanks to http://threshthesky.deviantart.com/ for this great art and my user image.

Added by

Mr. Joshamee Gibbs
If I made some mistakes, tell me and I'll correct them... I'm a canadian french speaker, so I do as I can ;)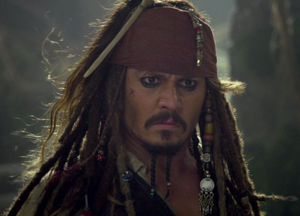 My favorite POTC characters :
Capt. Jack Sparrow : Johnny Depp is just completly incredible in his role ! Jack Sparrow... eh I mean Captain Jack Sparrow is the best character I ever seen because everything he does is always so surprising: even after 4 movies, the public always enjoy him as they did in the first one!
Joshamee Gibbs : I just like the way Gibbs is... Gibbs. I mean, I like his role, the loyal firstmate, the guy who knows a lot of stories and legends and introduces the plot. I also like that fact that he knows Jack better than anyone else. Finally, my favorites POTC scenes are the ending scenes whith Jack and Gibbs, it's just fun to see them together!

Hector Barbossa : If I were Gore Verbinski or JB,  I'm pretty sure I wouldn't have think about Geoffrey Rush to portray Barbossa, he doesn't look like an evil pirate or something like that. But when comes the time to play Barbossa, he does it like nobody could do it! It really shows how Geoffrey is an amazing actor.
Angelica : Penelope Cruz is a very talentful actress and the "spanish" side she add to OST was perfect... as her relationship with Jack (not a "big deep love" like Will and Elizabeth, just a kind of attraction to each other).