As you

all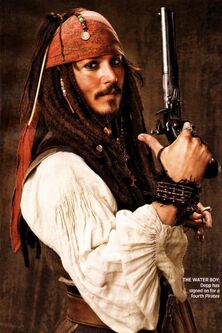 would know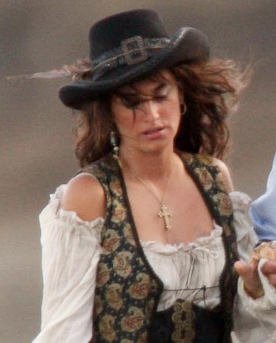 from my username, I love puppies. But I also love Pirates of the Caribbean. My favorite characters would have to be Jack the monkey and Jack Sparrow. My least favorite would have to be, well, none. I like all characters. My second favorite is Angelica. I was debateing on to call myself JackSparrowFemale or AngelicaSparrow101. I was the one who wrote on WillTurner101's wall about how 'Jack Should Have A Kid' stuff. I want to thank WillTurner101 for giving me the idea to get an account. I wrote 'The Last Sail' and I just heard that. I read that their making a sixth and I am not sorry fo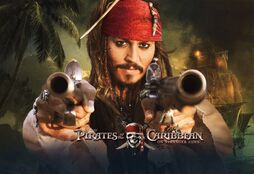 r my comment. I hope I get as good as comments that WillTurner101 has. My favorite pirate ships are: The Queen Anne's Revenge, The Black Pe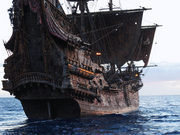 arl, Hai Peng, The Ranger, and The Fancy. I think it would be cool to meet the captains' ships and themselves. I'd like to thank Edward Teague for all the helpful knowings around the site. I'm adventurous and people say my ideal personality from PotC would be Jack Sparrow or Hector Barbossa. I also like William Turner l, ll, and lll. I also want to thank J Fan ad Snippets of Jack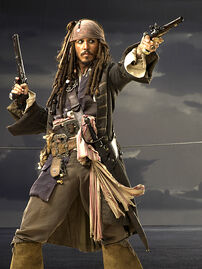 . Most people ask: "If you where a pirate lord, which one would you be?" My answer to that is... Chevalle! The reason why is because he is heroic, has a cool voice, and has a sense of style, which all poeple on this wiki have. The first time I watched PotC was the time I figured out i'm a pirate person! Sometimes people call me the Pirate Queen of All Pirates, just because they want to see me name every pirate I have seen or heard. My favorite quote is
"Today is the day you will always remember as the day you almost caught, Captain Jack Sparrow!"
Some might think that only a true Jack can say that, they are right. I think most of me time goes to this wiki, although sometimes I go on Lyricwiki or Corpsebridewiki. And I love getting good comments and knowing what people my think of what I write. Many of my up coming blogs are going to be like: "
What do you think Jack's mother was like,
and,
What would you think was Jack trademark?
But I will right write on others as well.
NOBODY HAS A BAD COMMENT ON MY BLOGS! ! ! ! ! !
So just that there will be No "Great Answer" sarcasam on my things. I'm in it for the love of
Jack Sparrow
Captain Jack Sparrow!
(yes, I'm a bit of a Jack freak. It goes with my personality!)
Jacko Outo! ! ! ! ! !