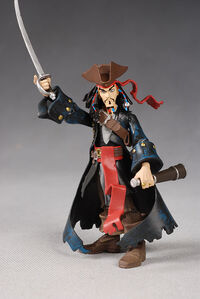 Swashbucklers was the name of a cancelled television series as well as a line of action figures by Zizzle and Mega Bloks. The television show was to be an animated series based on Pirates of the Caribbean, but Disney decided to cancel the show. Zizzle decided to release a series of action figures based on the show, despite the cancelation.
List of Action Figures
Edit
Ad blocker interference detected!
Wikia is a free-to-use site that makes money from advertising. We have a modified experience for viewers using ad blockers

Wikia is not accessible if you've made further modifications. Remove the custom ad blocker rule(s) and the page will load as expected.