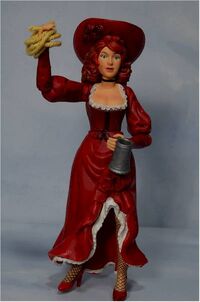 Pirates of the Caribbean action figures refers to a line of action figures sold at Walt Disney World and Disneyland. There were eight figures in all based on pirates found on the ride. The action figures were sold until 2006.
Action figures
Edit
Ad blocker interference detected!
Wikia is a free-to-use site that makes money from advertising. We have a modified experience for viewers using ad blockers

Wikia is not accessible if you've made further modifications. Remove the custom ad blocker rule(s) and the page will load as expected.