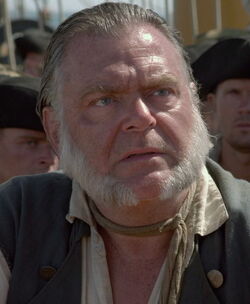 "Orders, sir!"
"I'll have my navigator to the helm."
A navigator was the person on board a ship responsible for its navigation. The primary responsibility of the navigator was to be aware of ship position at all times. Other responsibilities include planning the journey, advising the captain or commander of estimated timing to destinations while en route, and ensuring hazards were avoided. Some ships may have more than one navigators.
External links
Edit
Notes and references
Edit
Ad blocker interference detected!
Wikia is a free-to-use site that makes money from advertising. We have a modified experience for viewers using ad blockers

Wikia is not accessible if you've made further modifications. Remove the custom ad blocker rule(s) and the page will load as expected.