Biographical information
Gender

Male

Statistics
Ship(s) captained or crewed
Affiliation
Behind the scenes
First appearance
Latest appearance
Cause

Killed by the Pelegostos

Portrayer
.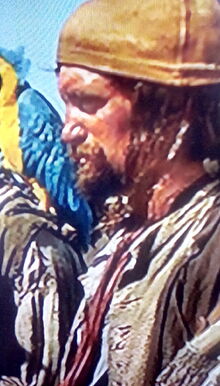 Moises was hired by Jack Sparrow on his quest to get his beloved Black Pearl, he later along with the rest of the crew beached the Pearl on the home of the Pelegosto and was later killed on he same island. It is likely his bones were some of the ones used to make the bone cages.
Appearances
Edit
Ad blocker interference detected!
Wikia is a free-to-use site that makes money from advertising. We have a modified experience for viewers using ad blockers

Wikia is not accessible if you've made further modifications. Remove the custom ad blocker rule(s) and the page will load as expected.