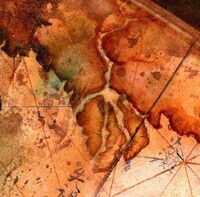 The Mississippi River is the largest river system in North America. About 2,320 miles (3,730 km) long, the river originates at Lake Itasca, and flows slowly southwards in sweeping meanders, terminating 95 miles (153 km) by river below New Orleans, where it begins to flow to the Gulf of Mexico.
Appearances
Edit
External links
Edit
Ad blocker interference detected!
Wikia is a free-to-use site that makes money from advertising. We have a modified experience for viewers using ad blockers

Wikia is not accessible if you've made further modifications. Remove the custom ad blocker rule(s) and the page will load as expected.