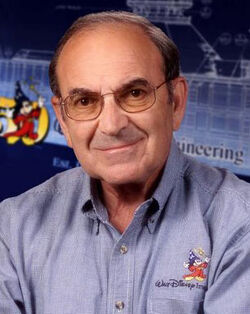 Martin A. "Marty" Sklar (born February 6, 1934) was The Walt Disney Company's International Ambassador for Walt Disney Imagineering, the subsidiary of the company which designs and constructs the Disney theme parks and resorts across the world. Sklar was formerly vice president of concepts and planning for the company, before being promoted to president, and then eventually taking the position of vice chairman and principal creative executive of the company before his final role. The company honored him with a window dedication ceremony on his date of retirement, July 17, 2009.
External links
Edit
Ad blocker interference detected!
Wikia is a free-to-use site that makes money from advertising. We have a modified experience for viewers using ad blockers

Wikia is not accessible if you've made further modifications. Remove the custom ad blocker rule(s) and the page will load as expected.