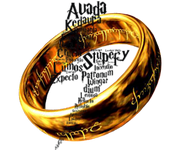 Pirates of the Caribbean Wiki is not associated in any official way with the Walt Disney Company or any additional subsidiaries or affiliates.
The characters as well as "Pirates of the Caribbean" are TM and © (copyright) Disney, Jerry Bruckheimer Films, and their related entities.

What was your favorite part of Dead Men Tell No Tales?

"The sea is like a woman. You can love her but rule her? Out of the question. Her waves are too choppy and her gales too stormy."

Loading RSS data...


Create blog post
Refresh




From the looks of it, it's going to be based on Pirates of the Caribbean: At Worlds End. Characters appearing in this trailer are Captain Jack Sparrow, Joshamee Gibbs, Hector Barbossa, Elizabeth Swa…


Read more >
See more >