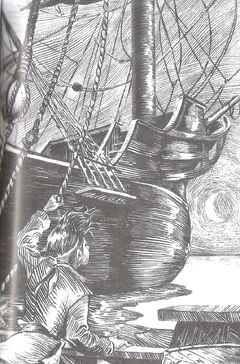 Captain Henshaw was the captain of the ship that Tim Hawk turned into bronze on the orders of Madame Minuit.
He had come into possession of the Bronze Bullet, an artifact Minuit needed to unlock the power of the Sun-and-stars amulet. He was turned to bronze with the rest of the crew after being manipulated with a Voodoo Doll. He died by being turned to bronze by Tim Hawk.
Appearances
Edit
Ad blocker interference detected!
Wikia is a free-to-use site that makes money from advertising. We have a modified experience for viewers using ad blockers

Wikia is not accessible if you've made further modifications. Remove the custom ad blocker rule(s) and the page will load as expected.