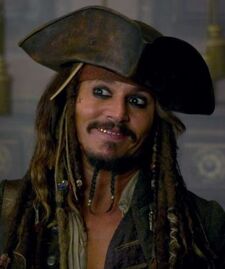 "My lords! Lads, chaps, masters, esquires and gentlemen of fortune! I present to you such loveliness as to make you weep."
A Gentleman of fortune was a term which was used during the Golden Age of Piracy. It usually referred to a successful pirate or a notorious adventurer.
Apearances
Edit
Ad blocker interference detected!
Wikia is a free-to-use site that makes money from advertising. We have a modified experience for viewers using ad blockers

Wikia is not accessible if you've made further modifications. Remove the custom ad blocker rule(s) and the page will load as expected.