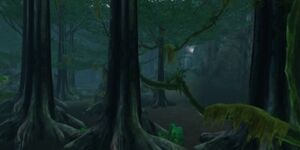 El Sudoron was a forest on the island of Padres Del Fuego. It was the only link between the old city of Los Padres and the new city of Las Pulgas. A wide array of creatures could be found in this area, from Cursed stumps, Scorpions, Alligators, and Jolly Roger's Undead Skeletons. In the center of the jungle was a waterfall and not far away was a small encampment of the British Royal Navy and EITC soldiers.
Appearances
Edit
Ad blocker interference detected!
Wikia is a free-to-use site that makes money from advertising. We have a modified experience for viewers using ad blockers

Wikia is not accessible if you've made further modifications. Remove the custom ad blocker rule(s) and the page will load as expected.