The Pirates trapped in Davy Jones' Locker look just like normal, mortal pirates, but one difference makes them a lot more dangerous, desperation. The Drifting Dead, as they are called, would do anything they could to escape the Locker and return to the world they once knew. They are armed with Cutlasses, Pistols, Daggers, and Rapiers. They are very formidable in battle. Among the Drifting Dead was the once notorious pirate, Black Bart, who was found on his destroyed ship.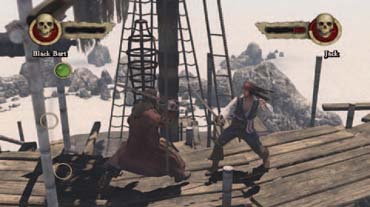 Appearances
Edit
Ad blocker interference detected!
Wikia is a free-to-use site that makes money from advertising. We have a modified experience for viewers using ad blockers

Wikia is not accessible if you've made further modifications. Remove the custom ad blocker rule(s) and the page will load as expected.