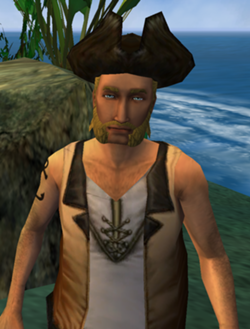 Dog Lockgrim is a stranded townsperson on Outcast Isle. He wants revenge on Davy Jones' crew because he says that they were the ones who caused him to be shipwrecked on the isle.
Appearances
Edit
Ad blocker interference detected!
Wikia is a free-to-use site that makes money from advertising. We have a modified experience for viewers using ad blockers

Wikia is not accessible if you've made further modifications. Remove the custom ad blocker rule(s) and the page will load as expected.