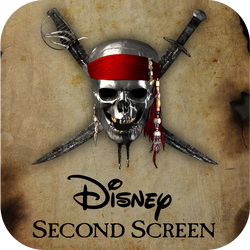 Disney Second Screen is an interactive onscreen film feature accessible via a computer or iPad app download that provides additional content to a user as he or she views a film released by the Walt Disney Studios Motion Pictures. The movie links with the viewer's device through an audio cue, a manual sync, or with a visual sync indicator. As the film plays on a viewer's television, interactive elements such as trivia, photo galleries, and animated flipbooks appear on the iPad or computer screen. Disney Second Screen is currently available to use on an iPad or computer with Flash.
External links
Edit
Ad blocker interference detected!
Wikia is a free-to-use site that makes money from advertising. We have a modified experience for viewers using ad blockers

Wikia is not accessible if you've made further modifications. Remove the custom ad blocker rule(s) and the page will load as expected.