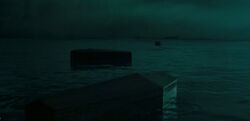 "Left-Foot Louis was rather interested in this here coffin. Specifically, the man inside the coffin, once known as Francois, may he rest in peace. After today, I mean."
A coffin was a funerary box used in the containment of dead people, either for burial or cremation.
Behind the scenes
Edit
Appearances
Edit
External links
Edit
Ad blocker interference detected!
Wikia is a free-to-use site that makes money from advertising. We have a modified experience for viewers using ad blockers

Wikia is not accessible if you've made further modifications. Remove the custom ad blocker rule(s) and the page will load as expected.