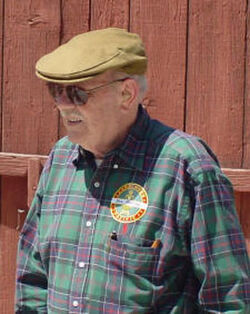 Wilson E. "Bill" Martin (June 15, 1917 - August 2, 2010) was one of the Imagineers at WED Enterprises. One day in 1953, while working at 20th Century Fox, Bill Martin received a surprise phone call: Walt Disney was seeking help to create his theme park Disneyland. Eager to expand his talent as an art director and set designer, Bill accepted the challenge and went to contribute to the designs of many of Disneyland's earliest attractions, including Pirates of the Caribbean.
In 1977, after 24 years with the company, Bill Martin retired. He returned, however, to consult on such projects as the Mexican and Italian pavilions at EPCOT Center and the master layout of Tokyo Disneyland. He died on August 2, 2010.
External links
Edit
Ad blocker interference detected!
Wikia is a free-to-use site that makes money from advertising. We have a modified experience for viewers using ad blockers

Wikia is not accessible if you've made further modifications. Remove the custom ad blocker rule(s) and the page will load as expected.